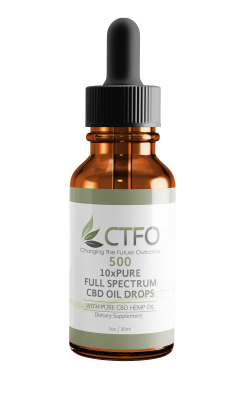 10xPure Review – Full Spectrum CBD Oil Drops – 500mg
Name at checkout: 
10xPure Full Spectrum CBD Oil Drops – 500mg
SKU:
10xpure
Description:
This supercharged Full Spectrum CBD Oil is Hydrophilic, making it easily absorbed into the body. It provides accelerated, increased absorption and potency and acts as an anti-bacterial and prebiotic. CBD has been known to support healthy blood sugar levels, promote healthy energy levels, relieve anxiety, aid in digestion, support optimal immune function and the regeneration of healthy cells, and promote a sense of serenity and overall well-being. Perfect for anyone wanting to treat severe health challenges and regain optimal health. Each bottle contains 50 servings of Pure CBD Hemp Oil and 10xPure which can be used twice daily. Drops should be applied under the tongue.
Please feel free to review the product by clicking "Create your own review" below!
10xPure Full Spectrum CBD Oil Drops - 500mg
Average rating:
4 reviews
Oct 27, 2018
Blood Sugar Level Control
I struggled for many many years to control my bloood sugar levels and was not succeeding. I felt very ill, had no energy and was NOT a happy person.

The first night I took the CTFO 300 mg CBD Oil, I slept through the night, which hadn't occurred in years. I started feeling like a dark cloud was lifting around the third or fourth day, and it took all of a week for my blood sugar levels to come down, and I began to maintain healthy blood sugar levels.

Last night I started my first dose of the 500 10x Pure. In the morning my blood sugar was, well see for yourself. Healthy blood sugar levels are between 80 and 120. Woo Hoo!!!

My blood sugar was maintained at normal levels all day today and I felt like Popeye having just eatin his spinach. The Game Changer

 
Oct 25, 2018
10xPure Bioavailability
I was using the 750 mg oil, 20 drops 2x a day, sometimes a few extra drops mid day, depending on what kind of day I was having and I was quite satisfied. I started using the 10xPure 500mg Friday evening when it arrived. I ordered it to see if I could notice a difference. After all, how does one promote a product without being a "product of the product?" I'm using the Microdosing strategy. I am pretty certain that my ideal therapeutic dose is 8-9 drops twice a day. I should know pretty sure in the next couple of days. I'm currently experimenting to see if extra drops make any noticeable differences. But, so far, I am able to cut my dose, less than half, and I'm not having any mid day slumps. I can definitely see how others that did not experience relief from the Oil itself, should with this. I can only imagine what the 1500mg 10xPure might do for those with VERY serious health claims. Do any of you realize the potential that you have in your grasp with this product? We are no longer having to compete with the 100's of CBD companies currently in the industry and the 1000's of start ups to come, that are wanting a piece of the next Billion $ industry. CTFO has exclusivity of this! We are DEFINITELY in the right place at the RIGHT time!
Oct 21, 2018
Pain Relief for spinal issues
Pain Relief for spinal issues, a condition that can affect your brain, spinal cord, and the optic nerves in your eyes and severe inflammation in my joints.

I just got my 500 10xPure drops and I am blown away. I have tried many CBD products over the past several years with no real luck until now

I was confirmed with: a sideways curvature of the spine that occurs most often during the growth spurt just before puberty., a degenerative bone disease in my spine, out of control inflammation in my joints, a condition that can affect your brain, spinal cord, and the optic nerves in your eyes. , spinal problems from my neck to my tailbone.

I received a spinal fusion in late 2015, now stage 2 kidney issues (from meds most likely and my joint inflammation) and now on meds which control my high pressure in the arteries. A lot I know, but I am not going to quit striving for a more natural approach.

I am amazed at how I am feeling taking the drops during the daytime, swapped them out for my daytime CBD drops. I am a believer, AMEN to CTFO!
Oct 20, 2018
Just received my 10xPURE 500mg yesterday
I have Musculoskeletal pain accompanied by fatigue, sleep, memory and mood issues and a genetically inherited disorder that affects a person's connective tissues.

I was previously on the 1500mg CBD oil for just a one month trial and loved it, though it took a week or so for it to fully kick in. I ran out just before the gala and decided to wait for the 10xPURE. So glad I did!

These are the symptoms I've been experiencing recently:
- Pain. Lots and lots of pain.
- Extreme fatigue
- Sleeplessness and very light sleep when I can sleep (my FitBit shows an average of 10% Deep Sleep a night for me)
- Lowered sense of well-being
- Numbness and tingling
- Daily headaches
- Eye/facial twitching
I have taken just TWO 10 drop doses of the 500mg 10xPURE. That's HALF the recommended dosage.

Today I have:
- Energy!
- My FitBit telling me I got plenty of deep sleep. I haven't slept over 4-5 hours of sleep a night in weeks. I got 6 and a half hours last night with 18% deep sleep!
- No numbness, no tingling, no headaches, no facial twitching.
And the most exciting part? NO pain! Zero! I can't remember the last time I haven't felt pain. And this is only 24 hours in!!!!