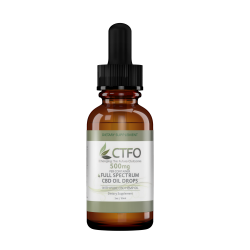 CBD Oil Drops Review – 500mg
Name at checkout: 
CBD Oil Drops – 500mg
SKU:
oildrops500mg
Description:
This is a high potency pure hemp oil containing 50 servings (10mg each) of Premium CBD Hemp Oil per bottle. CBD has been known to support healthy blood sugar levels, promote healthy energy levels, relieve anxiety, aid in digestion, support optimal immune function and the regeneration of healthy cells, and promote a sense of serenity and overall well-being. Perfect for anyone wanting to reduce more serious health challenges and regain optimal health. Suggested Use: 20 drops (1/2 dropper) in the morning and 20 drops in the evening, more if desired. Drop onto your tongue or use in food & drinks. Natural peppermint flavor. 

Please feel free to review the product by clicking "Create your own review" below!
CBD Oil Drops - 500mg
Average rating:
6 reviews
Jun 8, 2018
Blood Sugar Reduction...
Hello Everyone... Well I guess it's time for a Testimonial, I've been taking my drops now for two solid weeks and as a diabetic I was hoping to see a slight improvement in my blood sugar numbers.
Much to my surprise this morning when I took my sugar levels I was actually at a 99 which for a diabetic Is absolutely amazing. (26 point drop in two weeks)
Now, I haven't changed my diet or anything else radical in my life.
I can completely attribute this life changing event to my CBD oil. (500 mg strength)
Also, lets not leave out the overall benefit of just feeling better.
I'm looking forward to seeing my doctor in the near future to discuss a reduction of my daily meds.
So lets keep the faith and march on to bring wellness to the world!!!
May 28, 2018
Low Energy and Focus Relief - ADHD
My Personal Testimony

Started Taking Energy Spray w/ Oils April 27, 2018
Immediately after I started using the CTFO Energy Spray, I noticed Results! I could Focus, which is hard for me with my ADHD so severe. I stayed calm and could concentrate on work for once instead of anxiety.
I felt as though I opened up so much more in communication with my spouse and others, and I was much more Confident in doing so!
I take the Energy Spray in the Mornings and also 500 mg Oils every day! LOVE IT!!!!
Thank you so much! ❤
Apr 22, 2018
Hand Tremors, Sleep, Back Pain
based on my daughters experience taking 500mg CBD oil for several weeks now. she is taking the 20 drops of 500MG twice a day . It is interesting because what she was looking for from the oil - is not necessarily the improvement that she has had so far.

What she has found :
- deeper sleeps with more REM
- less back pain - she works closely with her clients bending over, applying eyelash extensions, makeup artist, etc. So you can imagine that even at 23, her back is sore from the leaning and bending... she realized yesterday - after applying makeup for a bridal party - that when she got home her back was fine, not sore and she felt great!
- in our family - hand tremors and shaking seems to be hereditary but no doctor can name what the issue is, she has this problem from time to time - this has NOW stopped! This was a completely unexpected yet happy outcome!

So, although what she was initially looking for in terms of relief, hasn't occurred yet - she has had other health and wellness benefits!

CBD Oil seems to reach out to our bodies and heal as it needs to, bit by bit, not always in the order we expect but with excellent outcomes!
Apr 21, 2018
Stress & Anxiety Relief
I was beyond stressed out Wednesday from my dog waking me up at 545 a.m.. Two day's in a row. My job is very stressful too. I deal with angry and rude customers.

Yesterday (Thursday) I took some 500 mg of CBD Oil and didn't stress out over anything at all.
Mar 14, 2018
Pain Relief and Migraine
PAIN Relief/ Migraine and abdominal pain is GONE AFTER 20 MIN.. I have endometriosis and Fibroids and was having a flare up since last night! I held out on the Tramadol and Ibuprophen because i didn't want to have that lethargic feeling after taking it! It was So WORTH THE WAIT KNOWING I DON'T HAVE TO TAKE PAIN MEDS! I Increased to the 500 cbd oil this time around and instead of waiting about 2 hrs all it took was 20 min. I have energy and Im feeling happy again and best of all im pain freeeeeee! Can't wait till the rest of my stuff gets here!
Mar 14, 2018
Insomnia and pain relief
So I've been taking the 500 CBD oil for a couple of weeks, and i noticed that i don't have the aches and pains that i attributed to getting older. Had a constant pain in my foot from a bunion..everytime i took a step i felt it but pushed through it ...not anymore!