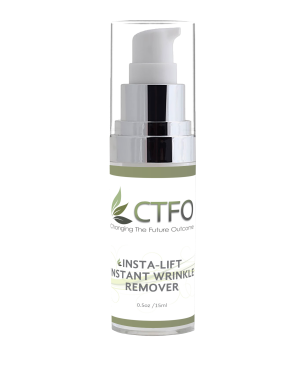 Insta-Lift Instant Wrinkle Remover (non-CBD)
Name at checkout:
NON CBD Insta-Lift Instant Wrinkle Remover
SKU:
noncbdinstalift
Description:
LOVE THE WAY YOU AGE
Insta-Lift reinvigorates your skin's youthful production of collagen and elastin while helping to retain moisture and promote ultimate rejuvenation. Insta-Lift Instant Wrinkle Remover is a breakthrough formula that helps create an instant "Face Lift' effect. This product does not contain CBD.
Clinically Supported Ingredients: Argireline, Algae Extract, Pullulan
Please feel free to review the product by clicking "Create your own review" below!
NON CBD Insta-Lift Instant Wrinkle Remover
Average rating:
0 reviews