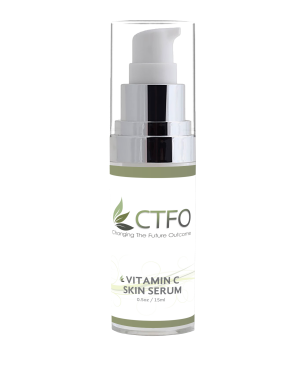 Vitamin C Skin Serum (non-CBD)
Name at checkout: 
NON CBD Vitamin C Skin Serum
SKU:
noncbdvitamincserum
Description:
This is a powerful Anti-oxidant that helps slow the rate of the skin damage and reduce dry skin, fine lines and wrinkles. Our Vitamin C Skin Serum helps promote the production of collagen helping to reverse the aging effect on your skin and restore natural elasticity and firmness.
Clinically Supported Ingredients: Sodium Ascorbyl Phosphate, Vitamin C, Stay-50 This product does not contain CBD.
Please feel free to review the product by clicking "Create your own review" below!
NON CBD Vitamin C Skin Serum
Average rating:
0 reviews